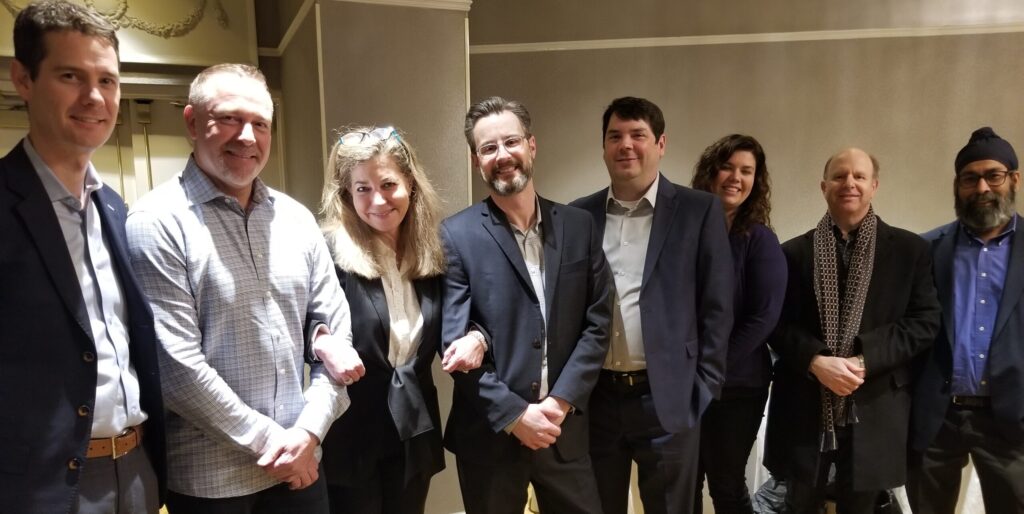 Ontario mortgage investment industry leaders and members of ONMICA (the Ontario Mortgage Investment Companies Association) met on Thursday, January 30, from 11:30 am to 1:30 pm.
Guest speakers were Mortgage Professionals Canada president Paul Taylor and Tim Rye (head of Canadian lending technologies at Finastra).
To join ONMICA, email membership@onmica.com.